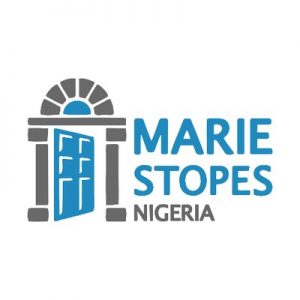 Marie Stopes Nigeria has said all its family planning clinics are offering uninterrupted services across the nation.
In a statement made available to this newspaper on Thursday, the organization denied social media reports claiming its facility in Lagos State was shut down, following police visit.
The leading provider of sexual and reproductive healthcare in the country said through its Country Director, Effiom Effiom: "We are aware of rumours circulating on social media that our clinic in Lagos been shut down. We want to reassure our clients that there is zero truth to this. All of our clinics are open as normal and our teams are providing vital sexual and reproductive healthcare to women and families across the country.
"On Tuesday 21st May, Marie Stopes Nigeria's clinic in Lagos was visited by members of the police, investigating false claims about our work made by an unknown group. The police removed a small amount of equipment, including long-acting methods of contraception, and questioned some of our staff.
"We were clear with the police that all of our services fully respect and comply with Nigerian laws and regulations, and we are now working closely with them to resolve any misunderstandings about our work. We remain absolutely committed to serving the many women, men and families across Nigeria who trust us and depend on our services."
Marie Stopes Nigeria was established in 2009 and now provides family planning and maternal care services in every state in the country. Each year, Marie Stopes Nigeria supports more than two million women with the services they need to protect their health, plan their families and promote their wellbeing, the release noted.
The organization said as at last year, only 12% of women in the country were using modern method of contraception but another 19% of all women wanted to use family planning and were unable to receive the service.
It said it had been tackling the unmet need by increasing access to family planning through a number of channels, including its clinic network. "Increasing access to family planning is a vital way of reducing unintended pregnancies and unsafe abortions. In 2018, Marie Stopes Nigeria's family planning services helped prevent an estimated 710,000 unsafe abortions, saving thousands of women from complications or untimely death.
"Every year in Nigeria there are an estimated 2.7 million abortions and most of these are provided in unsafe conditions which can lead to severe complications. Unsafe abortion contributes up to 40% of maternal deaths in Nigeria. In Nigeria, post abortion care – or providing lifesaving medical treatment to women who have had an unsafe abortion – is an essential, legal service, and Marie Stopes Nigeria also provides this support to women," it added.