… experts at LASUTH Pharmacy Week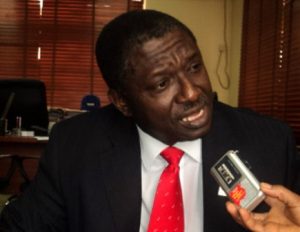 Determined to address the cost of treatment, especially with drugs that have been on the increase in this economy, medical experts have called for quality and continuous improvement in pharmaceutical care for patients in the country.
They gave this clarion call at the Lagos state University Teaching Hospital, (LASUTH) 2016 Pharmacy Week on the theme, 'Qualitative Pharmaceutical Care in a Challenging Economy' held recently at the hospital in Ikeja, Lagos state.
"There's need for continuous improvement in the processes and procedures of our services. This will help to critically evaluate the quality of our services with a view to identifying gaps and proffering practical solutions on the way forward," says the Head of Pharmaceutical Department, LASUTH, Mr. Chukwura Henry A. Edo.
Speaking on the theme of the day, the HOD said there was need to revisit key personnel performances indices of knowledge, attitude and perception with the view to meeting the hospital's corporate vision, mission and core values.
"We need to borrow a leaf from some management thinkers and believe that when organisations focus on personnel and customers, a radical change may occur as attention is paid to factors that drive efficiency and effectiveness such as investment in personnel, investment in technology that support personnel, revamped recruitment and training practices, up-to-date operational manual and dynamic organisational structures."
Edo said further that there was need to re-invent the will to restructure, re-engineer and re-vision to make the service responsive to the current reality, as he urged Pharmaceutical companies to help enhance capacity and sustain the initiatives.
Meanwhile, the Chairman of the occasion and Managing Director, Neimeth International Pharmaceutical Plc, Dr. Ebere Ekpunobi, affirmed that pharmacists have vital role to play in the health care team as there's always the risk of substandard and sometimes even fake products not just in Nigeria but in other countries.
"If you consult experts and go through the qualified professionals for your medication, you stand a higher chance of ensuring that you get the true and effective products. Also, you have someone to hold responsible if you don't.
"For example, the company that I lead, we stand behind the quality of our medicines and if there's any information gap, we take responsibility for ensuring that not just the professionals who stand between us and the patients but the patients themselves have all the information about all our products."
Ekpunobi said there could be an issue of fake but that pharmacists and other professionals go through school for many years to minimise the problem.
On how pharmaceutical professionals could enhance quality service at this time that the economy is distressed, the Managing Director and Chief Executive Officer, Merit Pharmaceuticals Ltd, Dr. Lolu Ojo said:
"It is important people are aware that we are in difficult times and that means we have to do things differently. We have to change the way we do things. We have to be aware that what we used to call normal has become seriously abnormal.
"For those who are into services, with this recession, certain things such as availability of services will happen. Because of the input that has not increased, the cost of services will certainly increase,  so most people will not be able to afford them. They have to prepare for that and they are to look for more cost-affected means for bringing this down. For instance, the prescription method, is important for us to look at what kind of practice we are having," he said.
Ojo lauded the Lagos state government saying,  "It is such a good system now where there's good laboratory, very well-funded so there's need for corporation between the pharmacy department that is still under the Director of Pharmaceutical services and the Director of laboratory just to be sure that we are doing the right thing."