Why Nigerians don't live long – Abia Health Commissioner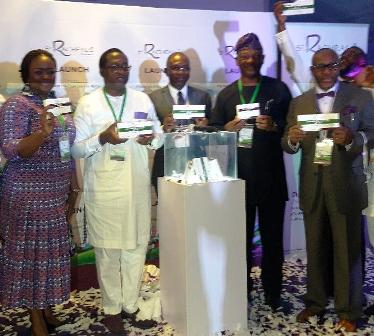 • St. Racheal's Pharma unveiled
• Launches antibiotic brands
Poverty, deaths from preventable causes, illiteracy, high corruption have been listed among the top reasons why Nigeria has continuously maintained a low life expectancy, compared to several other countries in the world.
In a paper presented at the formal launch of a new pharmaceutical company St. Racheal's Pharma Thursday, March 29, tagged: 'Improving Life Expectancy in Africa' the Commissioner of Health in Abia State, Dr. John Ahukannah, who was the guest speaker, detailed the causes of early deaths in Africa especially Nigeria.
Citing NOIPolls, a country-specific polling service in the West African region, Dr. Ahukanna said Nigeria's life expectancy at birth as at 2015 stands at 53 for males and 56 for females. Globally, he noted that Africa has the lowest life expectancy with Sierra Leone taking the lead as their men is 49.3 and females 50.8. Whereas Switzerland has the highest point with their men having 81.3 and Japan has the highest point for female with 86.8.
"The various reasons why life expectancy has remained low in Nigeria has to do with sickness which has the highest point with 26% and poverty with 24%. Others include: motor accident 16%, malnutrition7% , natural death6%, stress5%,high blood pressure5%, poor medical care 3%, bad lifestyle 2%, high cost of living 2%, sin against God 2%, crime2%, negligence 2% and others 2%."
Speaking further, Dr. Ahukanna, an endocrinologist and diabetes expert, identified issues such as poverty, high corruption indices, untreated water, wide spread of HIV disease, famines, personal behaviours such as excessive smoking and lack of physical activity as factors that limit life expectancy in Nigeria and Africa.
"The level of education also seems to affect the life expectancy in any given region of the world. It is said that high literacy rate are associated with improved life expectancy. Education obviously augments labour market productivity and income growth," he added.
Proffering solution, the Commissioner said that government must provide quality health care policies and think of sustainable healthcare financing.
"Another thing is strengthening our PHC to be able to serve our population. Then free and affordable education at least secondary level (while government should) increase job creation, employment opportunities, minimum wage for workers, and then (address the) stabilization of the country's micro and macro economy," he proffered.
Earlier in his remarks, Mr. Jimi Agbaje, founder and managing director of JAYKAY Pharmaceutical and Chemical Company Limited, who was the chairman of the occasion, lauded the founder of St. Racheal's Pharama for the bold initiative.
"At a stage in my life, I was agent to some multinationals, I learnt a very hard lesson that, as an agent, you continue to work for them, and when they are ready to move on, they will dump you. So when I see others coming behind who are setting up their brands, I try to be part and parcel of it," he said.
Mr. Agbaje noted that life expectancy before 2000 was really low but has improved post 2000 or more or less doubled.
"That's the beauty of having affordable brands which St Racheal's has put forward as seen today, in terms of improving life expectancy in Africa, using quality pharmaceuticals that is affordable and so there is no reason why I would not be part of this," he emphasized.
In his speech, the Chairman and Chief Executive Officer of St. Racheal's Pharma, Mr. Akinjide Adeosun, who spoke on a topic, 'All Things Are Possible, ' told guests that all things are possible despite all odds.
According to him, the company's quest is to improve life expectancy through the availability of top-quality affordable pharmaceuticals in Africa.
"St. Racheal's Pharma is aligned to the United Nations (UN) Sustainable Development Goals (SDG's) 3-Good health and well-being and 4-Quality education.
"All Things Are Indeed Possible, if we tune, align & believe 'I am possible (Impossible)'. It is our desire to ensure Nigerians live long and businesses outlive their founders. My message to young Nigerians today is: There is no short cut to hard work," he said.
In his presentation titled 'Life is Beautiful', the product manager, Mr. Oluseyi Adelaja assured of peace of mind to healthcare practitioners in Nigeria as they prescribe, dispense and administer St. Racheal's antibiotics and advised physicians to insist their patients receive the company's products.
A major highlight of the event was the formal launch of St. Racheal's Pharma into the global pharmaceutical market and the simultaneous launch of the company's collection of antibiotics.
The launch witnessed a fusion of Science, Entertainment and Art. An interactive, Turning Point Technology was deployed to enhance recall of key learnings by healthcare practitioners during the event. Top Nigerian artists also displayed paintings on education, spots, health – key enablers to improve life expectancy.
The new drugs were unveiled by the Chairman of the event, Mr. Jimi Agbaje after the reports of pharmacokinetic studies carried out by Lyrus Life Sciences were presented by West Africa's first female professor of Pharmacy and former dean, School of Pharmacy, University of Lagos, Prof. Cecilia Igwilo and a senior lecturer, Pharmacology, Therapeutics and Internal Medicne at the Lagos State College of Medicine and Consultant Physician, Lagos State University Teaching Hospital, Ikeja, Dr. Olayinka Ogunleye.
Both speakers confirmed the efficacy, safety and tolerability of three brands of St. Racheal's antibiotics – St. Racheal's Amoxicillin/Clavulanic acid 625mg tab, St. Racheal's Amoxicillin/Cloxacillin 500mg capsule and St. Racheal's Cefuroxime 250mg tablet adding that they are bio equivalent with innovator brands from a multinational company.