Procedure may disfigure penis or  make it smaller!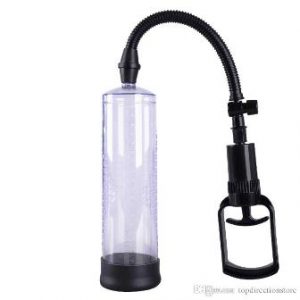 Surgical and nonsurgical procedures to increase the size of men's penises do not work and carry high risks, new research suggests.
New findings by researchers have revealed that as many as 80 per cent of men who have the operations are unhappy with the results, and many are left with 'disfigured' or even smaller penises.
According to a review published in the journal Sexual Medicine Reporting, not only are the majority of these treatments "ineffective", but they could lead to severe complications, such as permanent numbness, penile deformity, shortening and erectile dysfunction.
The researchers at the Institute of Psychiatry, Psychology and Neuroscience at King's College London, and King's College hospital urologist Gordon Muir, analyzed data from 17 different studies that assessed 21 types of penis enhancing operations for 1,192 men around the world and concluded that overall treatment outcomes were poor, with low satisfaction rates and significant risk of major complications.
The major complications included 'penile deformity, shortening, and erectile dysfunction'.
The study reports that many men who undergo these surgeries are actually being duped and there is no scientific evidence that shows that these procedures can lead to successful results.
"These procedures should almost never be done. Often the man ends up with a penis that is disfigured and there is no more than 20 per cent satisfaction rates with these procedures." Muir added that these procedures are expensive costing around £30,000 ($55,690) to £40,000 ($74,254) and are performed by unscrupulous people who prey on vulnerable men. Muir said,
"Many men who wish to undergo penis enlargement procedures have an average-sized penis but believe their size to be inadequate. Sadly, some clinics seem to ignore this. Surgeons in the private sector should not do this. It's wrong on every level."
Majority of these surgeries are performed in the private sector and most of them are expensive. A penile extension operation has a similar operative procedure as a hernia repair which costs £3,000 in UK on the NHS. Penile extension operation on the other hand costs up to £40,000.
Nonsurgical treatments included extenders, injectables to increase girth and vacuum devices, which are also used to treat erectile dysfunction.
Surgical interventions included suspensory ligament incision (an augmentation technique that was the most popular method of those reviewed in the study), tissue grafting and penile disassembly.
Muir and his colleagues explain that all men who wish to enlarge their penises need to get a structured counselling. If at the end of the sessions, the patient still wishes for a longer penis, he could be counselled to use penis extenders first. These can stretch the penis on regular use. These devices are cheaper than surgery and impermanent say the researchers although their efficacy is questionable.
They concluded that injectables and surgery should be considered a "last option" and are considered "unethical" when performed outside of clinical trials.