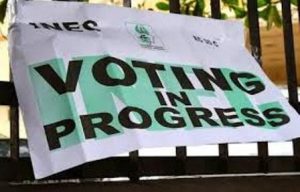 The unexpected news of the postponement of Saturday's elections by the Independent National Electoral Commission (INEC) can trigger some emotional, mental and physical health challenges among Nigerians,
a  mental health physician, Dr Maymunah Kadiri, said today in an interview with the News Agency of Nigeria (NAN) in Lagos.
Kadiri, also the Chief Executive Director of Pinnacle Medical Services, said that such sudden news could trigger apprehension, anger, anxiety, mood swings, trust issues, stress reactions and many other disorders.
"The sudden INEC news of the postponement of the general elections can cause some emotional, mental and physical health challenges such as apprehension, anxiety and anger among other emotional issues.
"Also, some persons might experience trust issues, acute stress reactions and sometimes violence in the society due to the unexpected change, because everyone was looking forward to today's exercise.
"Those already having one form of emotional and mental health improvements can even have a relapse from the news.
"For those directly involved, especially the candidates, their families, friends and supporters who already think that this postponement may not favour them, can be emotionally disturbed in sleep, in appetite and even experience mood swings.
"Also, there could be an increase in substance abuse just to calm their nerves among those that use substance before and even those that do not, " she said.
Kadiri also identified hypertension and heart attack as some physical health issues that could be experienced.
"Aside mental health, physical health issues can be involved, such as hypertension and sometimes, heart attack from the breaking news," the psychiatrist said.
She also said there could be stress disorder among school owners, teachers, parents and students in the course of trying to make up for the days students were asked to stay at home.
"Even, children will be affected by the changes in school calendar to accommodate activities such as elections.
"School owners will have to look out for alternatives and this can be stressful on all parties- parents, teachers and students, "Kadiri said.
She, however, called for more peer support, parental or family supports and calm among Nigerians. (NAN)