More Nigerian officials test positive to COVID-19
More high ranking Nigerian officials have continued to test positive to Covid-19.
Latest is the Governor of Delta State, Ifeanyi Okowa who was reported to have tested positive along with his wife, Edith on Wednesday. Both had gone into self isolation last Friday after one of their daughters tested positive to the virus.
Governor Okowa is the 6th state governor, among other top government officials and legislators all over the country, that have been infected with the dreaded virus.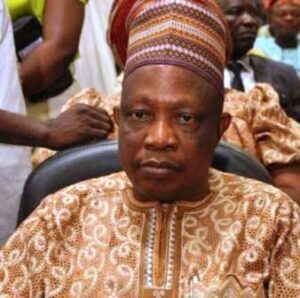 The Ondo state commissioner of health, Wahab Adegbenro, also died  of COVID-19 complicattions at the state's infectious disease hospital on Thursday at the age of 65.
His death came two days after the State's governor Rotimi Akeredolu announced he had tested positive for COVID- 19 saying he had Isolated himself and is being attended to at home.
The governor said that he had malaria a few days ago and was treated. However, he said that after the National Executive Council of his party, the APC, one of his colleagues advised that he should have a coronavirus test. He said that the result came out on June 30 and he tested positive.
However, the governor pointed out that he was asymptomatic and is yet to show any symptom of the disease. He said although he is not feeling sick or odd in any way, his doctors advised that he should take the normal treatment and self-isolate as he believes that supervised home management will be ideal for him for now.
The Chief Press Secretary to the Delta State Governor, Mr Olisa Ifeajika, said the governor and his wife are stable and have commenced necessary treatment, and further isolation.
Okowa reiterated that "COVID-19 is real. The rate is increasing in our state and the virus is taking the lives of some of our people. I, therefore, again call on every Deltan to observe the protocols on the virus while in public, to curb further spread of the virus, especially in the communities".
The Secretary to Osun Government (SSG) was also reported to have tested positive to COVID-19, bringing the total number of infections in the state to 127.
Dr  Rafiu Isamotu, the State Commissioner for Health Commissioner, who disclosed this in a statement in Osogbo on Tuesday, saying 10 other new cases have also been recorded.
" I want to confirm to you that our SSG and some of the staff around him have tested positive to the virus.
"They are all in stable condition and are receiving adequate medical care",the Commissioner said.
Meanwhile, Nigeria on Wednesday recorded 790 new cases of Coronavirus (COVID-19), bringing the total number of infections in Nigeria to 26,484.
The Nigeria Centre for Disease Control (NCDC) said  the new cases were reported in 22 states, with four deaths.