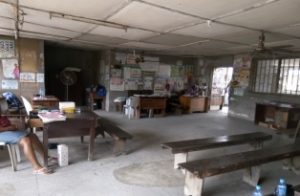 Most facilities lack consumables for modern contraceptive procedure
Some have no dedicated FP room to ensure privacy for users
Some operate with old or incomplete equipment
Many can't offer implant due to lack of trained personnel or equipment
But Lagos remains only state with budget for FP, Study reveals
Women visiting Primary Health Care (PHC) centres  in Lagos for family planning (FP) have one hurdle they must cross before obtaining the service which is provided by the state government free of charge: They must buy their own consumables.
A visit to the FP units of some Primary Health Care centres in the state by Nigeria Health Online show that this is scaring away many of those who would have loved to embrace FP to prevent unwanted children.
For instance, at Mafoluku Oshodi PHC, Agege as well as the Isolo PHC, women who came for modern contraceptive procedures were given lists of needed consumables to buy before they could be given or fitted with any of the contraceptive devices. The list include items such as; disinfectant, cotton wool, injection and surgical gloves.
NHO investigation however revealed that many of those who are given the list never bother to go back for the service.
An FP seeker at Mafoluku Oshodi PHC, Madam Rachael Ojo told NHO she could not obtain her preferred contraceptive the first time she reported at the centre as she was given a list of consumables instead.
"I have four children right now and I need some time before having more. Infact, I don't think I want any more children in view of today's economic realities. So I'd thought I would start family planning immediately, especially since it is free. But I learnt I had to buy things like surgical gloves, cotton wool, among other things first, so I couldn't start when I first came here."
Clutching a nylon bag containing her consumables, Mrs Ojo waited patiently to be called in just  as NHO reporter also joined the queue of new FP seekers waiting to complete registration formalities.
When told about the various available options, the reporter settled for the intra-Uterine Device (IUD) method. The "Sister," as the nurse on duty was addressed by the women, however told her she would have to buy gloves, disinfectant and forceps before the procedure could be performed.
Also, at the Ilore-Agege PHC, the reporter was made to wait for a long time at the waiting room because the FP attendant was not around. After the wait, she was told to come back the next day and reminded that she will need to buy some consumables before the procedure is done. This was the case at other PHCs visited.
But payment for consumables apart, investigations by the Nigerian Urban Reproductive Health Initiatives (NURHI) has revealed several other inadequacies in FP clinics in Lagos which could be responsible for the low patronage of PF services in the state.
For instance, NURHI  investigation of 50 PHC's in the state revealed that most of the facilities lacked all necessary consumables for modern contraceptive procedure,  According to the report of the investigation presented by Dr. Duduyemi Adeola, during a Family Planning forum, 'Contraceptive Technical Update (CTUs) for policy makers' in Lagos recently key findings indicate that some of the FP commodities and consumables at the PHC's were inadequate.
"By the time we went for the inspection, some were saying they did not have pills since last year and no consumables. Most PHCs has only one nurse trained on Long Acting Reversable Contraceptive (LARC) procedures, some have no dedicated FP room so no privacy, most say their equipment are old, damaged or not complete.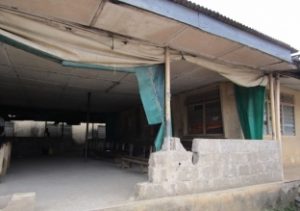 "Most of the facilities lacked Standard Operating Procedures (SOP) for FP. For infection prevention, some don't have sterilizer-they say they sterilize by boiling. So the question is, how long do they boil and how do they measure the degree of boiling? With this method they are putting the clients at risk of HIV, Hepatitis B, and other infectious disease because they are not even sure the equipment are actually sterilized properly.
"Some have generators but no diesel to power it. Generally, all PHCs were offering one family planning procedure or the other, but not every facility offers all  basic procedures like implant, mainly due to lack of trained personnel or equipment", Duduyemi said.
From the report, she explained that some facilities are not so conducive and appealing to FP clients and this is also affecting the uptake of services.
For instance, at Anikulapo PHC located in Odi olowo LCDA, Mushin LGA, she said the windows at the FP room had no curtains hence no privacy for FP client during counseling, procedure or examination. Also, the waiting area appeared very depressing due to the several posters on the wall, with no paintings or electricity, while the toilets were in bad state and needed repair.
Also at the Isolo road PHC in Mushin LGA, according to the report, the FP unit was met in bad state and not in use. "There is no curtains at the windows, the toilets attached to the FP room are not functional and need to be repaired. There is no water in the facility and the borehole needs to be fixed. Electricity supply is epileptic and the facility has no generator."
All the 50 PHCs selected by NURHI, needed refurbishing and facelift, she noted. Based on this, she said NURHI would commence a 72 hour make over to give the facilities a new look and make FP services more appealing to clients. She called on the state, local government and Lagos State Primary Health Care Board (LSPHCB) to also look into these issues.
On the issue of consumables, stakeholders admitted that there is need to invest more in family planning consumables at the local government level.
Even though FP is embedded in the state budget for maternal health commodities, Mrs. Mustapha Adenike, from the state Ministry of Economic Planning & Budget, said there is need to have a separate budget line for FP.
She noted that at the local government area, there is no budget line for consumables.
"Although Lagos Commissioner for health has instructed that there should no more user fee for consumables, this is not possible at the local government level because there is no consumables at the PHCs, so what they do is to ask the clients to go and get these consumables. However, this type of thing is enough to drive away the client", she said.
For solutions she called for the LSPHCB to include consumables in their budget and the local government to support the state with funding for consumables.
Speaking at the local government level, The Head of Account, Alimosho LGA, Mr. Rotimi Erogbogbo, said it is possible for Councils to bring out revolving fund for consumables, however, most LGAs has problem with fund.
"Consumables are cheap, councils can bring out revolving fund but we cannot continue to bring out revolving fund every year for consumables, some LGA don't have money to even procure diesel monthly. In order to move the PHC forward, there should be synergy between the LSPHCB and the Local government heads. If State government wants consumables to be free, they can help by supplying it free just like they supply mosquito nets free", he said.
Dr. Omosanjuwa Edun, NURHI Lagos team leader, noted that FP has not been integrated properly in maternal health services in Lagos State even though it's part of the Lagos State medium term health development plan.  "We all know that FP is one of the Key interventions for averting maternal death. Our target is to achieve 74% contraceptive prevalence (CP) use by 2018", he said.
Reacting to the issue of consumable, Dr. Saidat Okaga, The Director of FP, Lagos State Ministry of Health, said Lagos State is the only State in the country that has a budget line for FP.
"Some few months ago, the Commissioner for health instructed that there must not be any user fee for consumables. He said the LSPHCB, did not present any budget on consumables last year. I believe that by August this year, the LSPHCB will do something about that. Cost required for consumables according to the CIP for 3 years is just N373, million. I believe this is something we can achieve", she said.