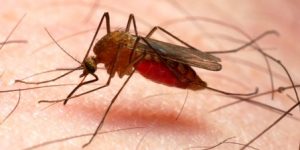 ABUJA – Nigeria may not meet up with its goal of totally eradicating malaria by the year 2020 unless needed funds are urgently injected to ensure free access to treatment and preventive measures, a deputy director of the National Malaria Elimination Programme (NMEP) Tim Obot has revealed.
Delivering a speech titled, "Bridging the Resource Gap in Malaria Elimination," at a programme organised by the agency and the Federal Ministry of Health in Abuja recently, Obot said urgent funds are needed by the country for the programmer, especially in 13 states which currently have no form of support.
He said the country needed  $551,354,810 (N168.7bn) to fill funding gap for the provision of vaccine, mosquito nets, medicine and injection in the nation's quest to eradicate malaria by 2020.
"Nigeria alone accounts for 53 percent of the $1.3 billion funding gap for essential commodities that include 76 percent of the funding gap in Artemisinin Combination Therapy (ACT) and 86 percent of the funding gap for Rapid Diagnostic Test kits (RDTs)," he said.
But the funding has continued to decline, he further said, adding that contributions both from the Federal Government and donor agencies had reduced considerably between 2016 and 2017.
"For us to ensure that we can walk into a health facility and get treatment after being tested positive for malaria, we have to fill the present huge gap of $551,354,810 (N168.71bn) that we have.
"There are 13 states that are without support in Nigeria. The Nigerian government has to look for support from global partners including the Africa Development Bank, World Health Organisation, and United States Agency for International Development. Talk on that is still going on. Those states need $350m (N126bn) for the malaria pragmatic needs," Obot declared.
Earlier in his address, NMEP's National Coordinator, Bala Mohammed, represented at the occasion by Pharmacist John Olukayode Ayinde said the country had witnessed a 35% decline in under 5 mortality from malaria over the last decade.
According to him, Nigeria had made significant gains in the control of malaria such as the utilization of mosquito nets in children under five years of age increasing from 6% in 2008 to 49% in 2015, and increased uptake of Insecticide Treated Net (ITN) ownership (households with 1 ITN) from 8% in 2008 to 69% in 2015, among others but noted that these gains were being lost due to paucity of funds.