Few people aware that early detection could save life
Doctors need retraining about cancer
No sustainable cancer prevention programme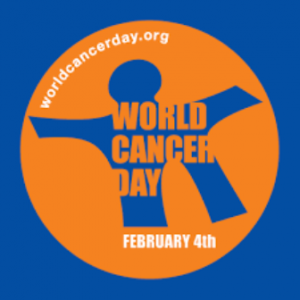 Nigeria joined the rest of the world Saturday to mark the World Cancer Day, the singular initiative of the Union for International Cancer Control (UICC) organised every February 4, to provide a forum for the world to unite in the fight against the global cancer epidemic.
Not much has changed in recent times as the country reportedly has the highest burden of cancer in Africa and one of the worst in the world, with about 10,000 deaths and 250,000 new cases every year.
Although Nigeria has invested heavily in the area of treatment, no serious measures or policy is in place for early detection and palliative care  as articulated by WHO. According to the experts, most prevalent cancers in the country remain cancer of the breast and cervix for women, liver and prostate cancer for men.
Health Minister, Prof. Isaac Adewole, also a renowned gynaecologist and obstetrician in a paper, once estimated that between 7,000 and 10,000 cases of breast cancer are recorded in Nigeria every year. Yet, it is estimated that over 80% of the Nigerian population is ignorant about cancer as very few people in the country are aware that early detection of cancer could save life.
Also, according to Prof. Ofeoma Okoye, easily Nigeria's most prominent cancer prevention and control campaigner and  a professor of radiology at the College of Medicine, University of  Nigeria, Nsukka, even medical doctors are not excluded from the wave of ignorance about in Nigeria. According to her, many doctors in Nigeria concentrate only on the ailments common such as infections, malaria, hepatitis and typhoid and would only think of cancer in their investigation when it is almost late.
Yes, these are common ailments in our environment but there are other conditions too and patients must be properly investigated to ensure that they are being treated for the right ailments. Certainly, our doctors need retraining about cancer," she told NHO during last World Cancer Day. As the nation marks another World Cancer Day, there's still no clear programme for such re-training exercise for Nigerian doctors.
Also, the nation is yet to come up with a sustainable cancer prevention programme even amidst statistics showing that about 40% of cancer in Nigeria is preventable.
Indeed, experts say more than 87% of women with cancer present too late, incurring unaffordable bills in the process. It is estimated that such a patient may end up spending over  N250,000 for mastectomy (breast removal), about N300,000 for radiotherapy and between N250,000 – N400,000 every three weeks on drug treatment.
The World Cancer Day 2017 is themed: 'We can. I can.' It  is designed to  explore how everyone – as a collective or as individuals – can do their part to reduce the global burden of cancer. It's one theme experts say Nigeria must seriously consider in addressing the myriads of challenges facing the nation's cancer control.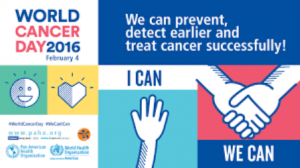 For instance, Prof. Clement Adebamowo, chairman, International Affiars Committee of the American Society of Clinical Oncology and president of the Society of Oncology and Cancer research of Nigeria believes only a far reaching and sustainable health programme could save Nigeria from the alarming increase of cancer in Nigeria.
In an interview with this reporter some years back, Prof. Adebamowo said Nigeria must embark on comprehensive health education programs to tackle the menace of cancer. These, he said are more likely to be beneficial than disease-specific programmes since clinical services for cancer remain grossly inadequate and poorly distributed.
"Only a few centres have functioning radiotherapy equipment. Radiologic services are generally available; however, access is limited by cost. There is only one nuclear medicine department in the country.
"Although chemotherapy is available, high cost prevents most patients from taking advantage of  modern regimens. Pathology services are generally available, but the scope of services is limited.
"Molecular diagnostic methods are not widely available. Surgery is often performed by surgeons whose primary clinical practice is not oncology, and there is a very limited scope for multidisciplinary cancer care."
Indeed, experts have advocated a comprehensive prevention programme as the way out of Nigeria's increasing cases of cancer. Unfortunately only non-governmental organisations and a few individual  professionals like Prof. Okoye are involved in some forms of public awareness programme today.
Yet, from experts submissions over the year, there's now an urgent need for Nigerians to be aware of the increase of certain forms of cancer like breast, cervical, colorectal, prostate, liver cancers among others, in the country.
There's also need for public awareness on the fact that cancer is a potentially curable disease if detected and  treated early. More Nigerians need to have the fact that any lump in the breast, for instance, should not be taken for granted and requires a visit to the doctor. Similarly anybody who is passing blood through the anus ought not to assume it is pile or haemorrhage as is often the case in most parts of the country but to report to a doctor immediately to avoid the late stage of colon and rectal cancer which is often fatal.
Like every other World Cancer Day, there has been an avalanche of speeches in the 2017 edition. It is however yet to be seen if this will translate into better cancer care for Nigerians.