Advocates support for survivors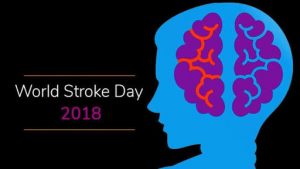 In furtherance of its mission to provide services, reduce the  incidence, complications and burden of strokes, Stroke Action Nigeria, a national Stroke support organization, joined the rest of the world  in marking the 2018 World Stroke Day yesterday.
The World Stroke Campaign aims to reduce death, disability and the impact of stroke and transient ischaemic attack (TIA) in the world through better prevention, treatment and support.
As part of the activities to mark the day themed, 'Up Again After Stroke', Stroke Action Nigeria paid an advocacy visit to Stroke Survivors and Carers, at the National Hospital, Abuja, Federal Capital Territory, yesterday. Also to commemorate the day, the organisation partnered Onitsha Life After Stroke Centre  (LASC) to organize the 2nd edition of Anambra State Stroke Assembly.
Speaking at the event, Rita Melifonwu, Chief Executive Officer, Stroke Action Nigeria, stated that the 2018 World Stroke Day global theme is in line with her organisation's vision of ensuring that everyone affected by stroke is treated holistically.
Melifonwu emphasized that in order for Stroke survivors to be up again after the attack, they need to be fully supported to improve their well-being and livelihood.
In her words: "Although, life after stroke is not always the same, with the right care and support, the survivors can still lead a meaningful life.''
She expressed her organization's commitment to working with other emerging stroke support organizations that are members of the Nigeria Stroke Reference Group including Acha Memorial Foundation, Michael and Fransisca Foundation and Stroke Care International, to implore the Federal Ministry of Health to take positive and decisive actions in relation to stroke.
The Chief Executive Officer also called on Nigerians to show more love and support to people affected by Stroke and to ensure that they are not marginalized, isolated or socially excluded.
Stroke Action Nigeria also partnered several oragnisations – Nsukka Stroke Support Service, and Neurolgy Unit, Internal Medicine Department, Federal Medicine Centre (FMC) Makurdi, to mark this year's World Stroke Day.