Shocking! Treating prostate cancer could cost over N3m in Nigeria
…Disease kills at least 15 in Nigeria daily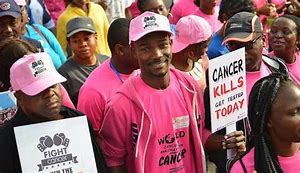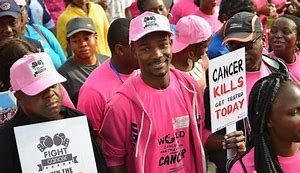 New research has shown it could cost over N3 million to treat prostate cancer in Nigeria.
Cases of the disease, which is the third leading cause of cancer death in the country, has been on the high side in recent years.
13,078 new cases and 5,806 deaths were recorded from prostate cancer in Nigeria in 2018, the research showed.
The research, conducted by a leading organization working on cancer awareness and fund mobilization to support cancer patients in the country, Project Pink Blue, showed that the nation now records less deaths than it previously did in 2012.
At a briefing in Abuja, Project Pink Blue said through its Executive Director, Runcie Chidebe, Nigeria is the major contributor to overall cancer burden in Africa with 115,950 new cases and 70,327 cancer deaths in 2018.
Death from the disease were higher in 2012 but cases recorded were lower in 2018, with 72,000 and 102,079 respectively, according to the data Chidebe quoted from the World Health Organization and International Agency for Research on Cancer.
In the research (conducted by his organization) Chidebe said breast and cervical cancers kill more than prostate cancer in Nigeria.
According to him, at least 15 men die of prostate cancer in the country daily, and that globally, one in eight men will be diagnosed with prostate cancer in their lifetime.
"We found that most respondents (70%) make out-of-pocket payments for health care services. Only 14.5% and 4.2% are covered by health insurance and their organizations respectively. This highlights the challenge facing the Nigerian health care system.
"With only few people having access to health coverage, our findings reveal that most Nigerian men have to pay for essential health services from their pockets as they do not have any health insurance. This as well will slow our push to detect prostate cancer early in men as people may be discouraged from seeking professional health attention given the expected financial burden.
"In this study, we provided the PSA test free to all the participants. However, PSA cost about N6,000 – N10,000. Prostate cancer treatment is also a huge burden in Nigeria, although the cost of treating prostate cancer is low relatively or comparatively to breast cancer. A diagnosis of prostate cancer could cost N147,000 to N152,000, surgery could cost N350,000 to N950,000, twenty five to thirty sessions of chemotherapy could cost N150,000. In total, a patient needs about N1.3 million to N3.3 million to treat prostate cancer in Nigeria. How many Nigerian men can pay out these kind of costs from their pocket to get treated?"
As part of its efforts to fight cancer in Nigeria, Chidebe said Project pink Blue introduced Men on Blue in year 2017 which aimed at closing the gap of awareness, education, research and screening for prostate cancer in rural communities. He said the effort has made significant impacts in detecting and treatment of cancer.
While advising Nigerians to desist from habits that could promote cancer, Runcie called on the Federal Government to make cancer screening mandatory in all public hospital.
He added that religious communities should adopt prostate screening for all members and that all tiers of governments in the nation should kick off national prostate cancer awareness programme as this, according to him, will help in curbing the ailment.